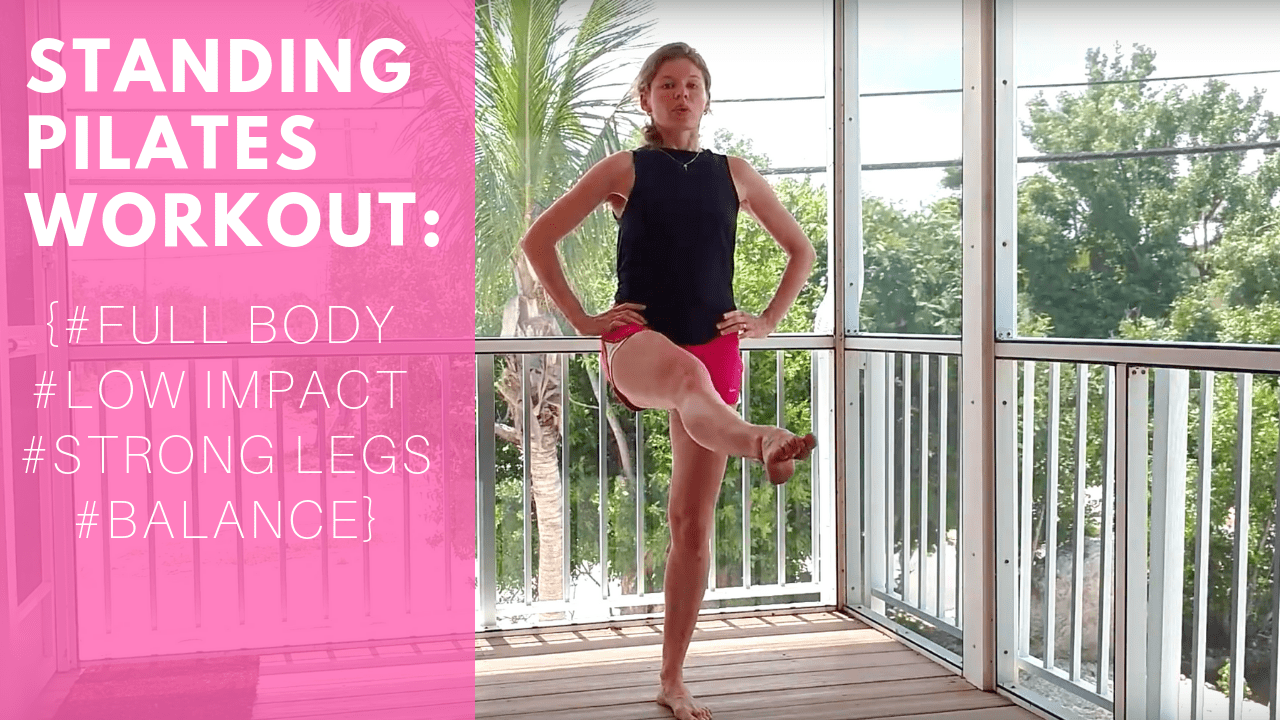 Do you need a simple workout that you can truly do anywhere? Something that will work your entire body, improve your flexibility and leave you feeling full of energy? This workouts is just the right thing for you.
This is a low impact standing Pilates workout that will challenge your core, strengthen your legs, improve your balance and work your back.
You can do this workout when traveling or on vacation if you don't have enough room for a mat workout.
You can use it for cross-training between cardio or HIIT workouts.
Or you can do it as part of your regular Pilates routine (listen up for my tips that will help you improve your Pilates practice, especially your Roll-Up!)
Join me for this routine and leave your comments or questions below!
If you need a quick release for your back and hips after this workout then check out my previous video from the Exercise on Vacation series (you don't have to be on vacation in order to benefit from them!)
Don't miss the next several videos that will feature the exact workouts that I did on my vacation! The best way to make sure that you don't miss any of these videos is to subscribe for the newsletter.
[mailerlite_form form_id=1]