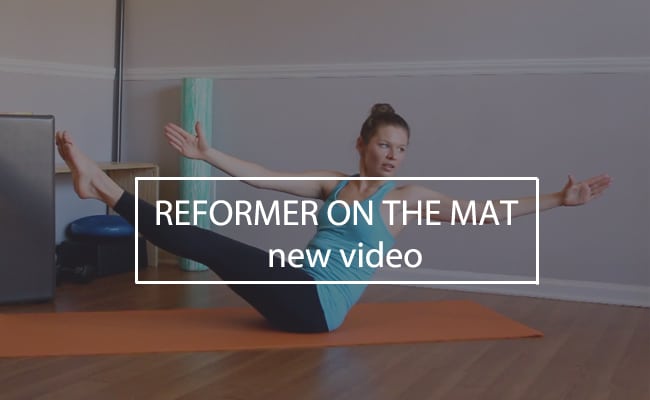 Do you want to get lean and strong in just 30 min? Then this Pilates video is for you!
Of course you will not see a magic transformation after going through this workout just once but consistency will bring amazing results.
Our core is more than just the abs. In fact, core muscles include most muscles of the trunk including your glutes, back muscles and of course the abdominals. The major function of the CORE is to stabilize the spine during every day movement. That is why core strength is so important for improving posture and preventing any type of back pain. Today we will not be focusing JUST on our Abs, but we will integrate the full complex of our CORE musculature that will result in a full body workout. Isn't it awesome? And the best part, you will be finished in under 30 min!
If you are familiar with Pilates then you have probably heard or worked out on the Reformer – the iconic piece of Pilates apparatus. This workout takes classical Pilates exercises off the Reformer and on to the mat so that you can enjoy the variety of the movements that will work your entire body.