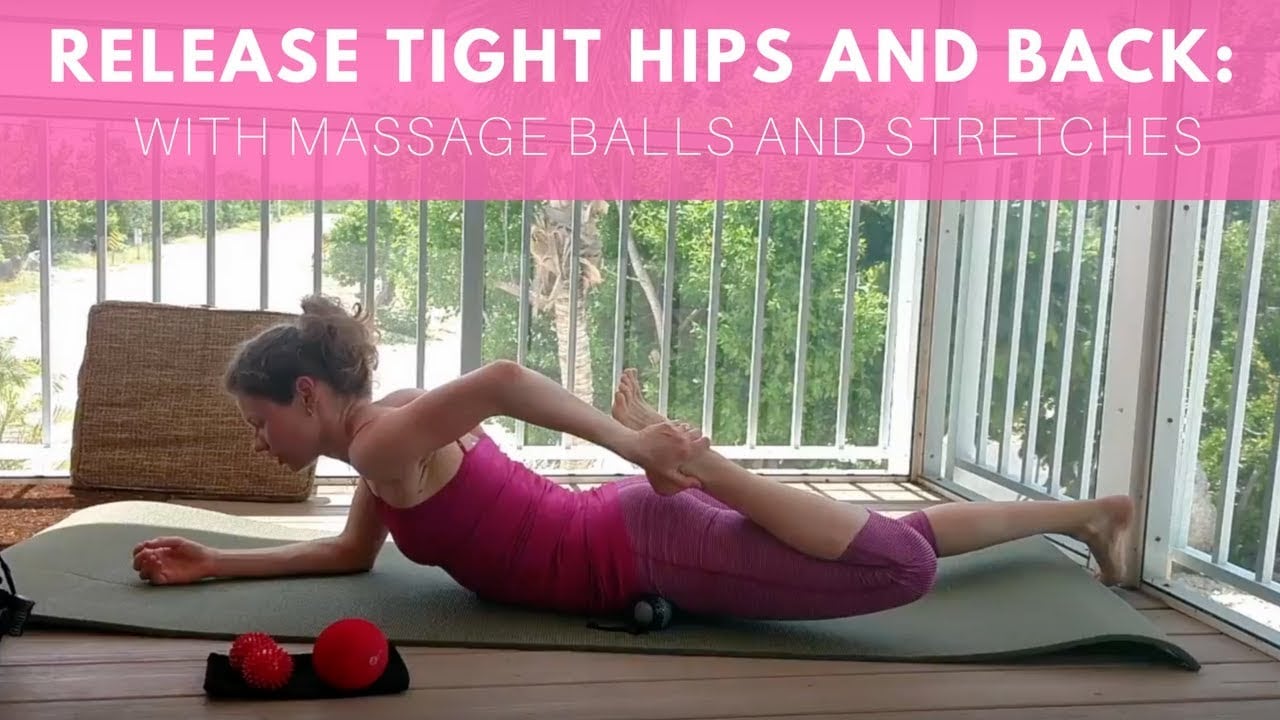 Does your lower back ever tighten up?
Are you trying to get rid of painful muscles knots in your upper back and hips?
Do you feel stiff all over?
Would you like to improve your posture?
If you answered "yes" to either one of these questions then I have a perfect video workout for you today. This is a mobility workout that I do every time that I sit for long periods of time (working behind a computer, driving or traveling) and need to release muscle knots in major muscle groups.
Last week I shared with you a video of 3 essentials that I always take with me when traveling. One of my things that I always bring with me on vacation are sFera massage balls because they are lightweight and are easy to fit into any luggage while traveling. It's needless to say that I was pretty tight after a 15-hour drive to the Florida Keys this year so I could not wait to use the massage balls.
Back and Hips Release with Massage Balls – Video
Join me during this 25-min flexibility and release workout using massage balls. If you don't have sFera massage balls on hand you can use tennis balls or lacrosse balls but I would recommend going with a tool that is designed to penetrate the muscle tissue and offer the ideal amount of massage pressure.
Learn to use massage balls to release trigger points in glutes, lower back (QL), upper back and chest.
Perform self-myofascial release using massage balls to hydrate tissues and increase mobility.
Stretch lower back and hip flexors to release pain and tightness in the area.
Open up hips and chest with simple stretches to feel invigorated and free to move.
Don't miss the next several videos that will feature the exact workouts that I did on my vacation! The best way to make sure that you don't miss any of these videos is to subscribe for the newsletter.
[mailerlite_form form_id=1]