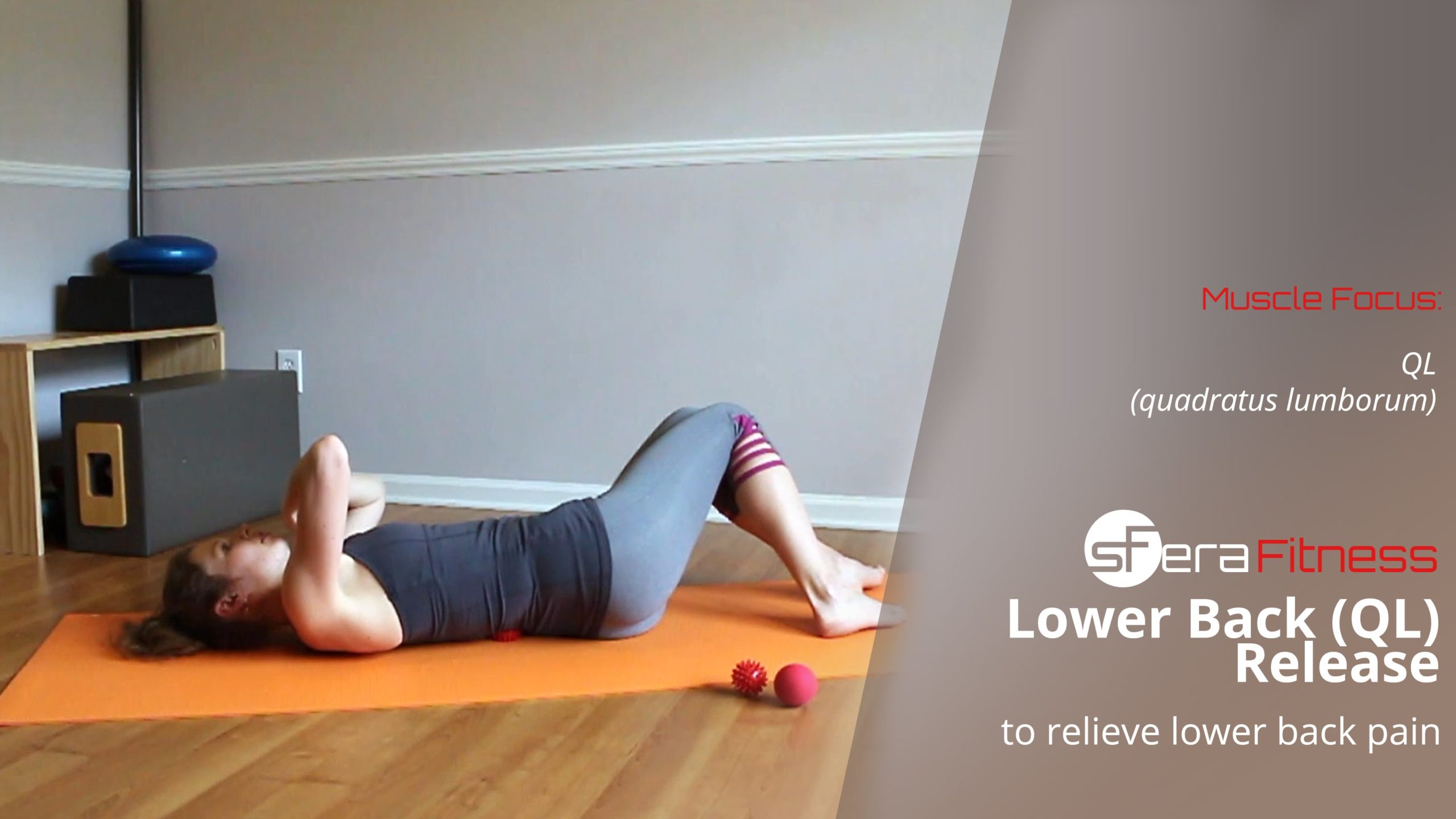 Lower back tightness or pain? Use this technique to release and stretch the QL (Quadratus Lumborum) using sFera Massage Balls.
Benefits of Performing QL Release
Relieve lower back and hip pain
Correct postural alignment in the lower back
Improve effectiveness of the core training
Eliminate lower back pain and tightness during abdominal exercises
Tightness in the  QL muscle can hike one hip up making you appear as if you have scoliosis or one leg shorter than the other one. Extremely tight QL muscles will also cause swayback (lordosis.) This tightness will make abdominal exercises (core work) less  effective because most of the tension will be felt in the lower back. As a result abdominal muscles will not engage fully.
Pain associated with Trigger Points in the QL muscle can occur in the hip, buttocks, or around the sacroiliac joint. Coughing or sneezing will cause sharp stabbing pain in the lower back.
Tightness in the QL muscle is often the result of active Trigger Points in the glutes. For best results make sure to perform one of the gluteal releases BEFORE you start the QL release.Here is a good one to try.