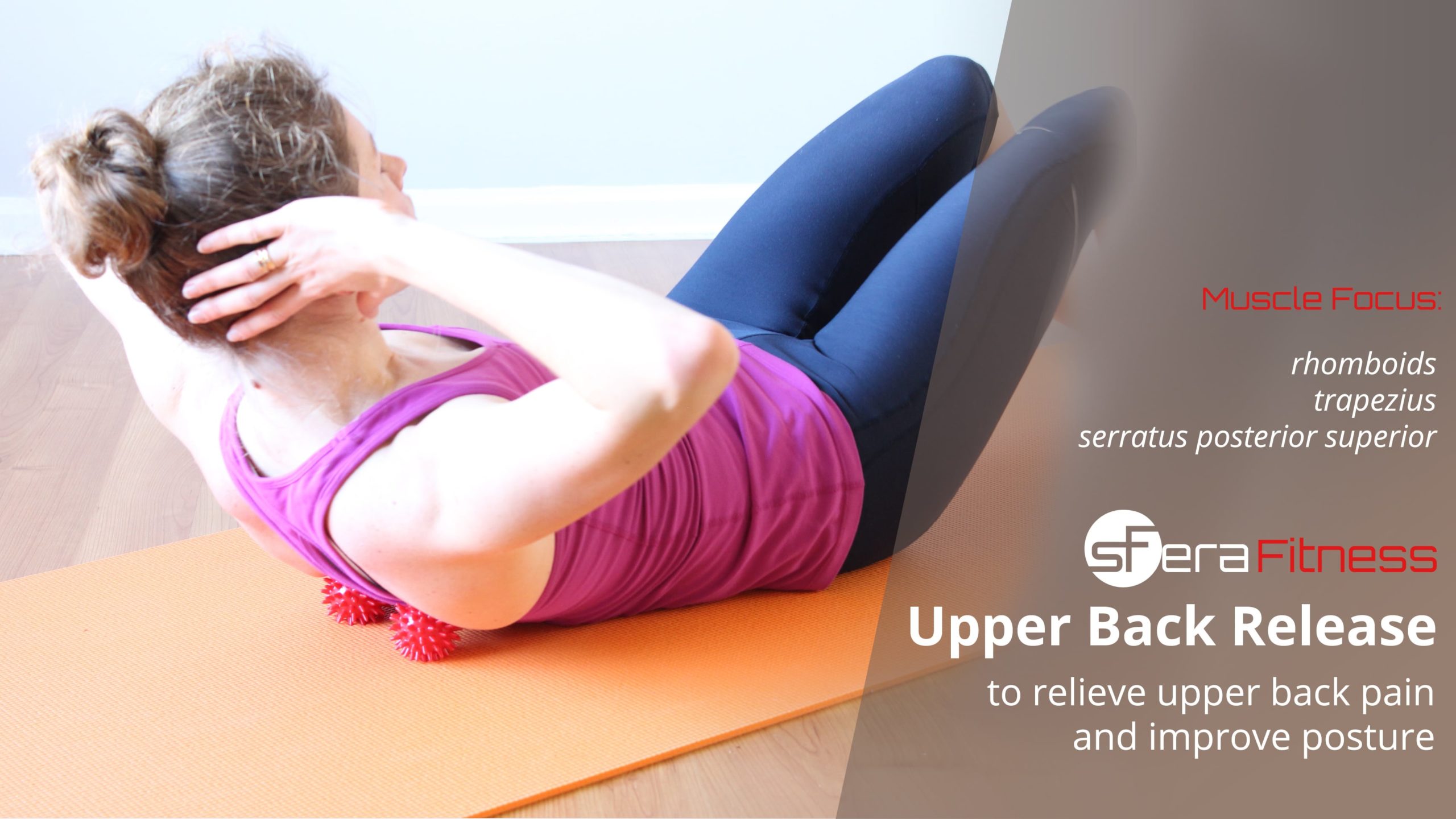 These upper back release exercises will help you find relief from chronic pain and tightness in the upper back and neck area. You will need sFera massage balls.
We will be working on releasing Trigger Points in the following muscles: Rhomboids, Trapezius, Serratus Posterior Superior.
Tightness in the upper back area is often the result of tightness/trigger points in the chest muscles. For best results perform a chest release before starting this video.
Benefits of the Rhomboids Release
Relieve pain around the shoulder blade
Release tension in the upper back area
Improve posture