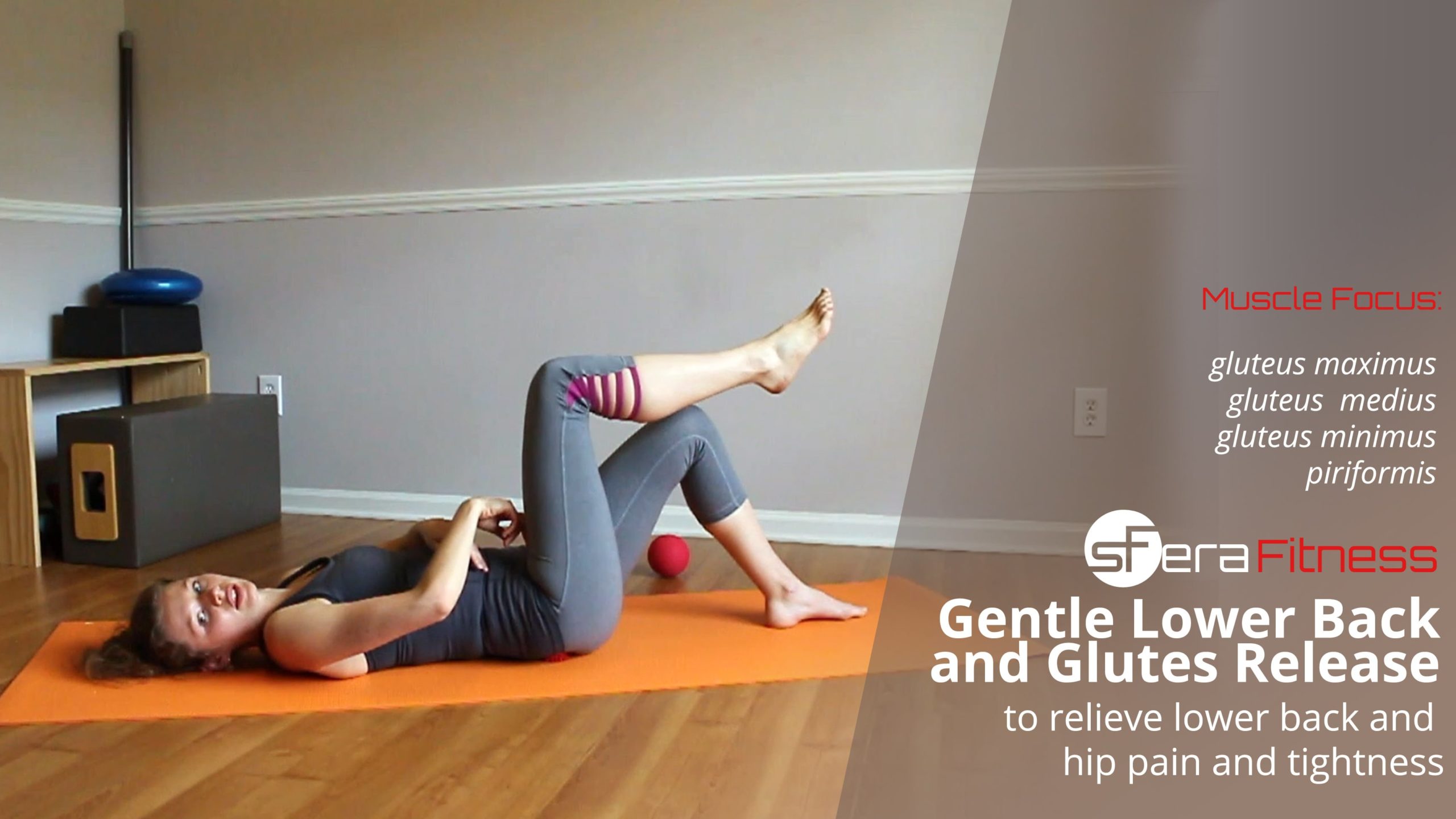 Learn simple technique for a fast and effective lower back release using spiky sFera massage balls.
Release techniques features in this video are perfect for anyone who suffers from tightness in the lower back/hip area. The release featured is gentle enough even for those who suffer from lower back pain. These exercise will help you mobilize the area and prepare these muscles for deeper stretching or strengthening.
Perform this release before your regular core workouts to encourage proper alignment and decrease stress on the lower back muscles.
Benefits of the Self-Myofascial Trigger Point Release of the Gluteal Muscles
Relieve lower back pain and tightness
Relieve hip stiffness
Relieve pain in the hip and sacrum area
Relieve Sciatica-like symptoms (the Piriformis Syndrome)
Improve alignment of the pelvis (postural change)
Injury and pain prevention
Improve range of motion in the hip