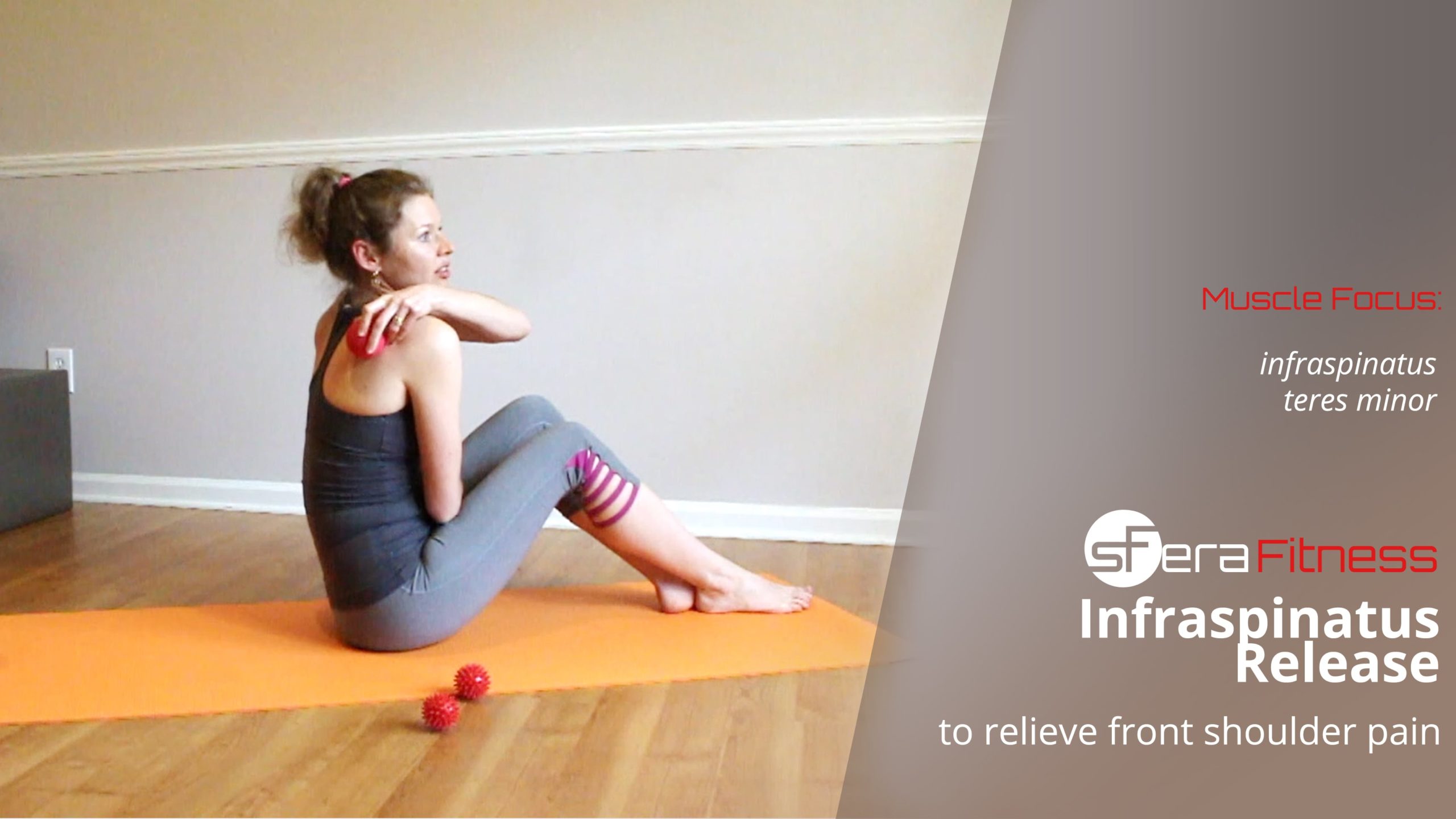 Increase range of motion in the shoulder area by releasing active and latent Trigger Points in the Infraspinatus and Teres Minor muscles. You will need sFera massage balls to perform this release.
Both Infraspinatus and Teres Minor are rotator cuff muscles and they play a huge role in our ability to lift and rotate our arm. Trigger Points in the Infraspinatus cause deep ache in front of the shoulder that feels as it was coming from inside the shoulder joint.
Tightness in the Infraspinatus that harbors active Trigger Points usually causes tightness in the other rotator cuff muscles. When not treated, this rigidity can cause "frozen shoulder" symptoms that completely limit the movement of the arm.
Working at a job that requires keeping the arms overhead or out in front for long periods of time promotes creation of Trigger Points in Infraspinatus and Teres Minor. Working behind the computer without elbow support, common accidents and injuries as well as many sports activities put continuous strain on the rotator cuff muscles causing creation of Trigger Points in the area.
Benefits of the Infraspinatus and Teres Minor Release
Prevent and release "frozen shoulder" caused by muscle tightness
Relieve deep pain in front or back of the shoulder
Release tightness and rigidity in the shoulder
Improve range of motion in the shoulder joint