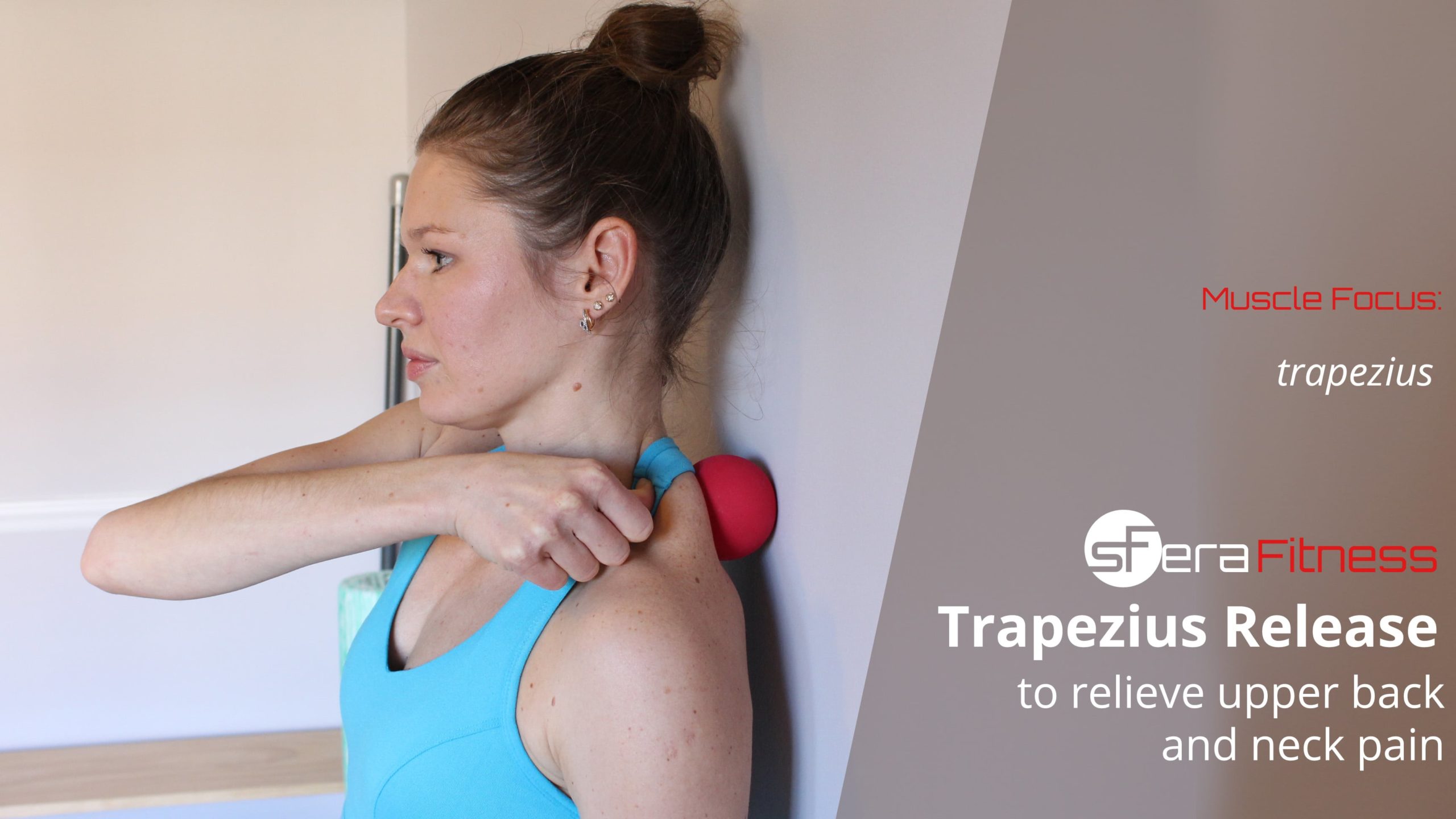 Do you tend to keep your stress in your shoulders? Do you keep your shoulders up while working on the computer? If you answered "yes" then you will benefit from this video.
In this video you will learn to release the Trapezius and Levator Scapulae muscles of the upper back. Use this simple self-massage technique to relieve pain in the neck, the base of the skull as well as the burning sensation in the mid back. You will need a wall to lean on and sFera Massage Balls.
Most of the people will benefit from a daily release of the Trigger Points in the Trapezius to counteract negative effects of their lifestyle, release emotional stress and correct postural alignment (eliminate "head forward" posture and slumping.) Releasing these Trigger Points can also be a crucial component in gaining greater range of motion in the shoulder area to improve athletic performance.
Benefits of the Trapezius Trigger Point Release
Release tension associated with emotional stress
Relieve pain in the neck and midback
Relieve tension headaches