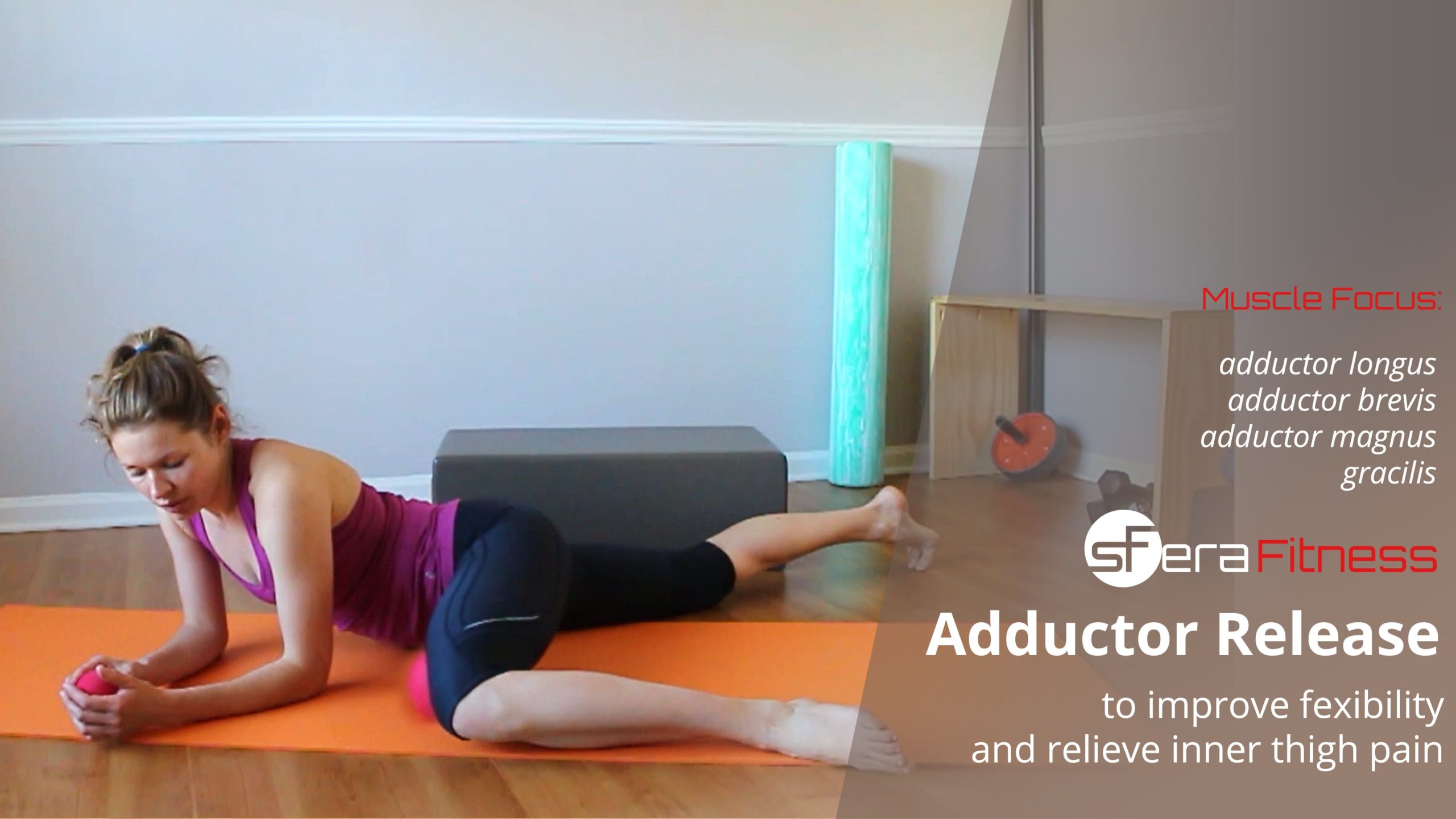 Use this release technique before your regular exercise routine to prevent injuries and improve flexibility of the inner thigh muscles. You will need large and small smooth sFera massage balls.
Benefits of the ADDuctor Release
Relieve pain and tightness in the hip and groin area associated with Trigger Points in the inner thigh muscles.
Relieve inner thigh and pelvic pain.
Injuries to the Inner Thigh (ADductor muscles) are very common due to overstretching and even daily activities. Trigger Points in this area can cause pain in the pelvic and groin area, deep "groin pull" familiar to many athletes, hip and knee pain.